DERO Mining
DERO Address
You will require your DERO address for the miner. Press 1 and enter to show your DERO address.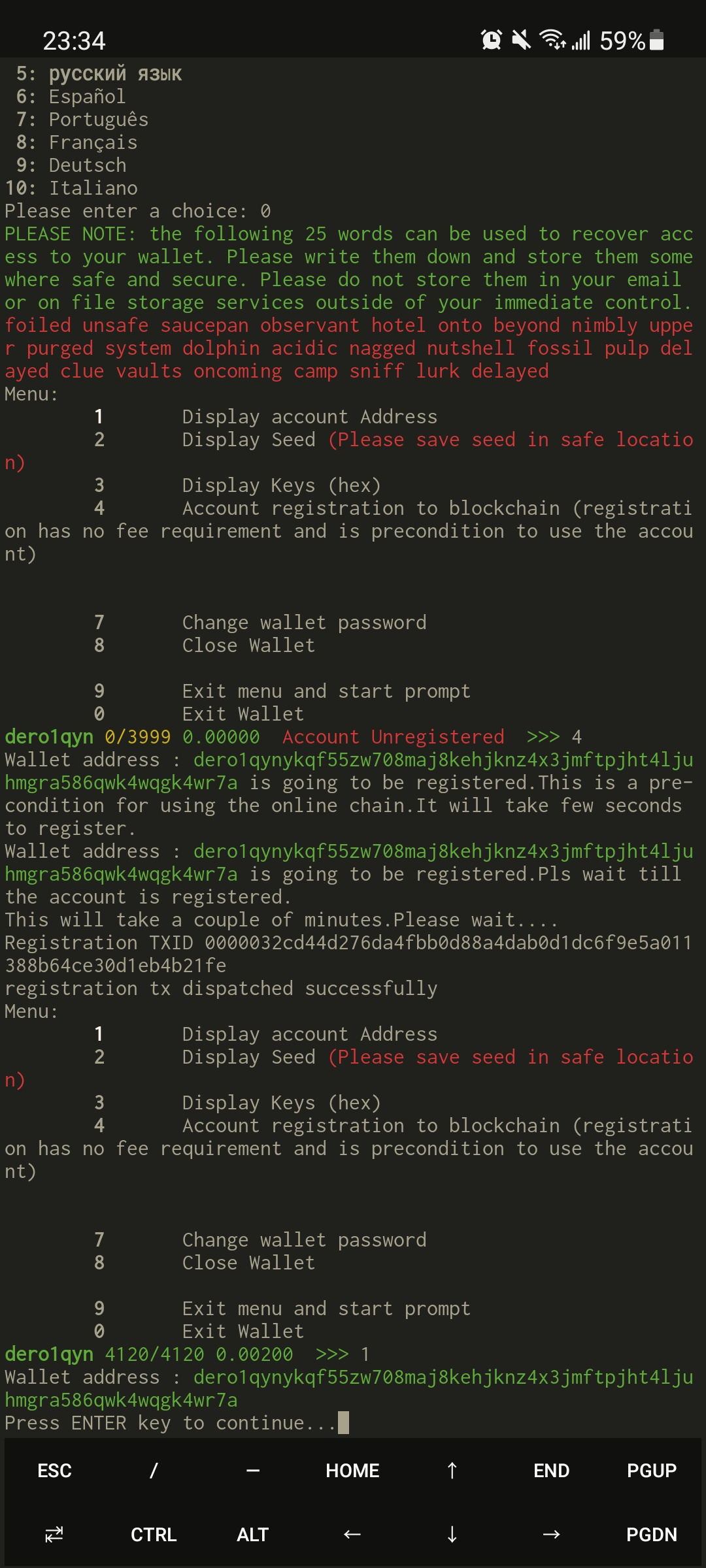 Select the address and copy it
Now press enter to leave the message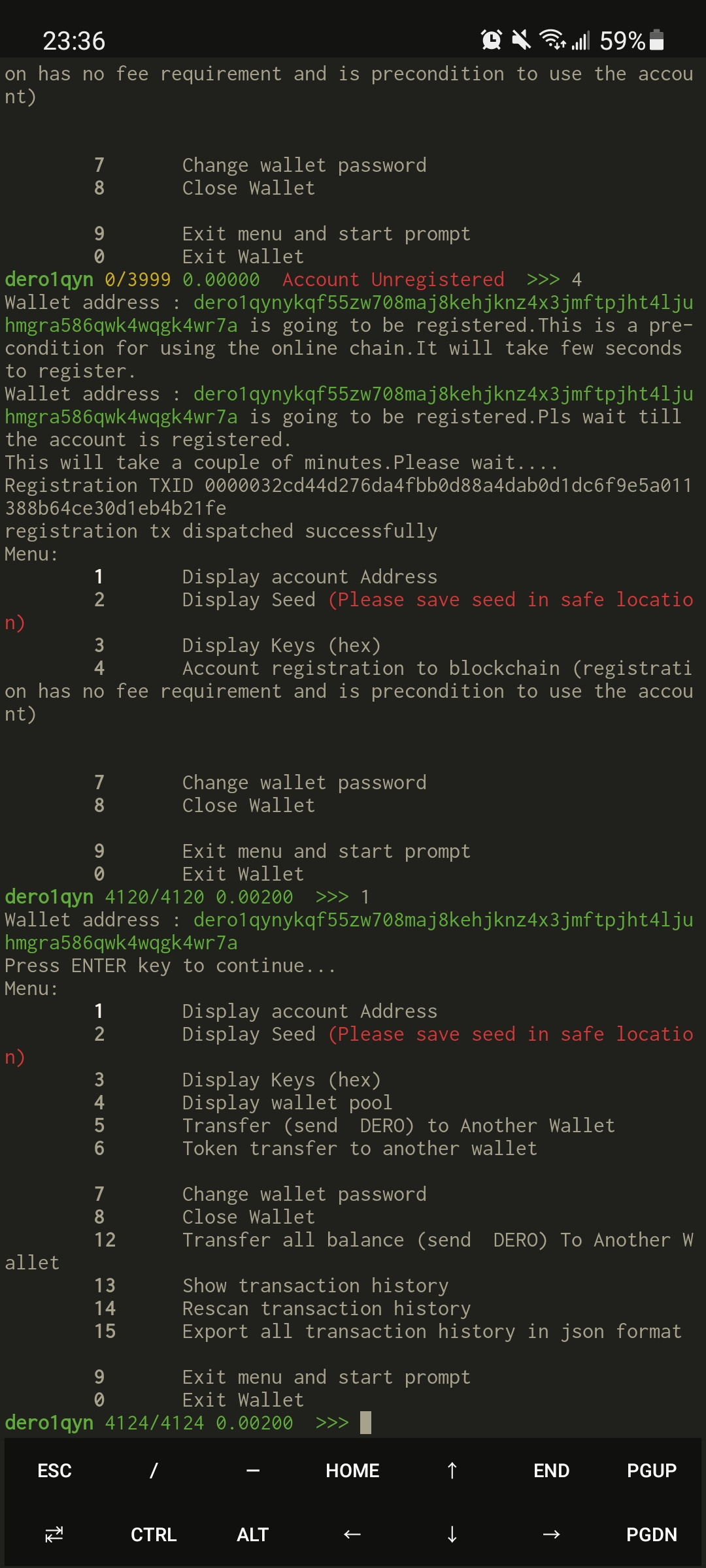 DERO Mining
Swipe right and click new session.
You will now need to start the DERO miner using the following command
dero-miner-linux-arm64 --wallet-address dero1qykyta6ntpd27nl0yq4xtzaf4ls6p5e9pqu0k2x4x3pqq5xavjsdxqgny8270 --mining-threads 2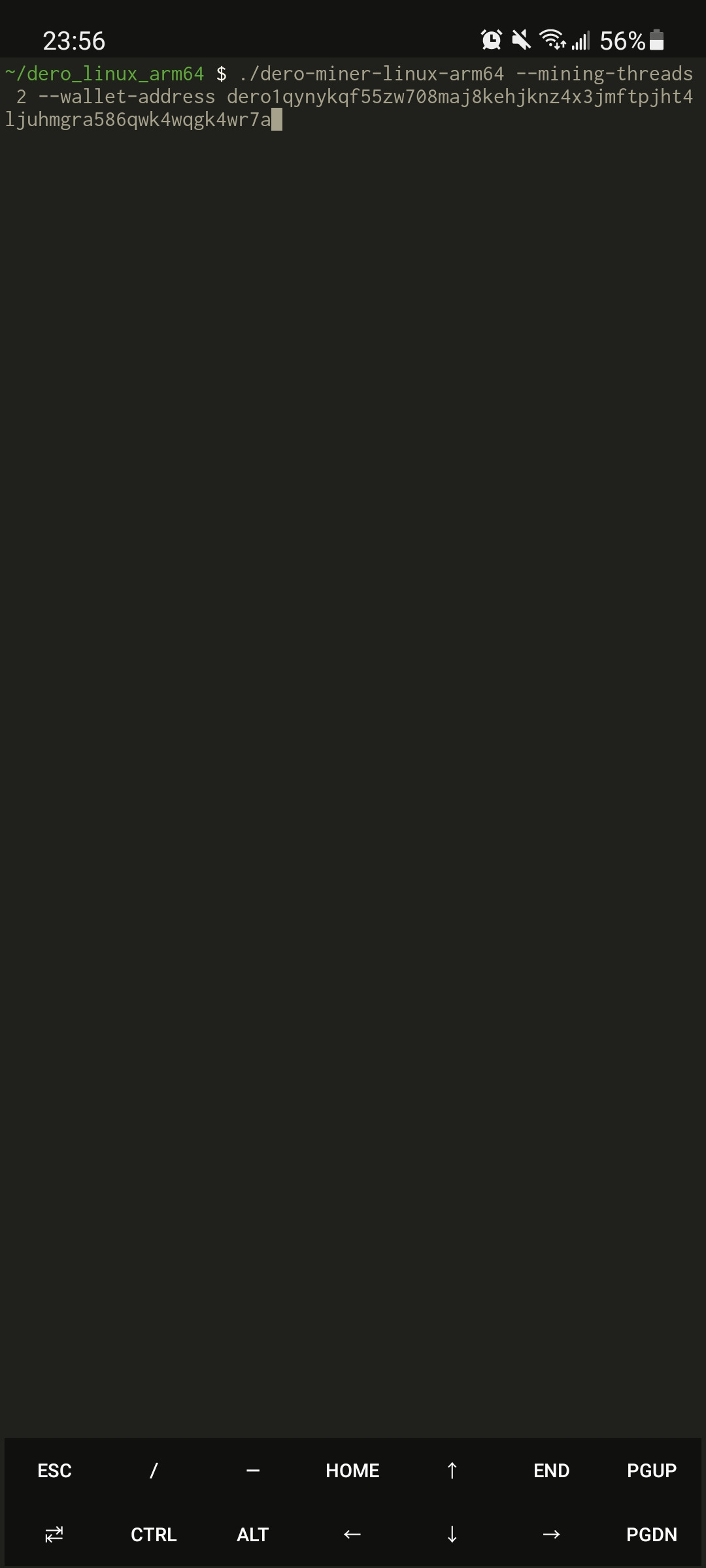 No press enter to start the miner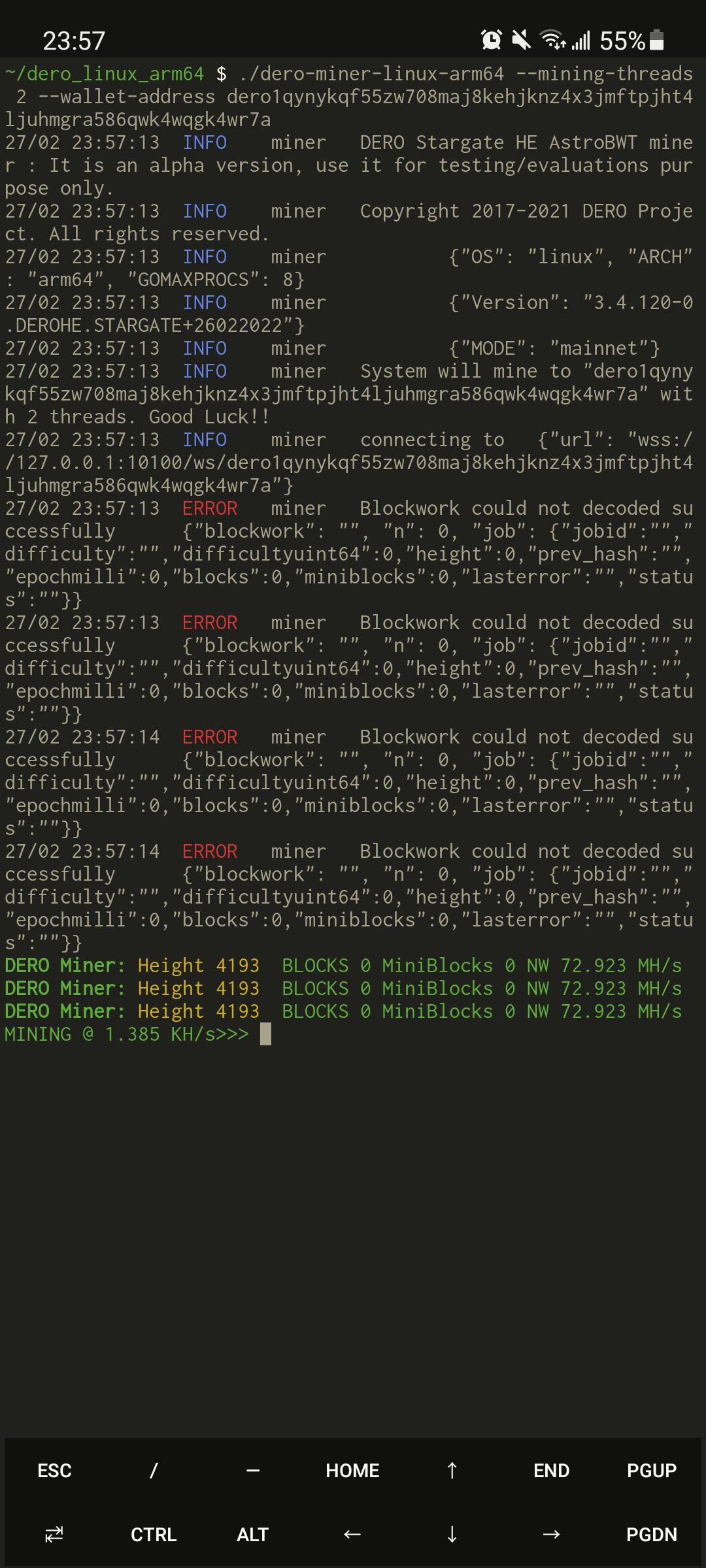 Congratulations, you are now running a DERO node, A DERO Wallet and Mining DERO on Android!
We would like to thank our community member "secretnamebasis" for this guide on how to run DERO on Android!
1 line setup
Video Guide - https://dero-node.mysrv.cloud/video/mobile-install.webm
Follow above steps to install Termux
The run the following command to start Mining
UK NODE
bash <(curl -s https://dero-node.mysrv.cloud/mobile)
US NODE
bash <(curl -s https://dero-node-us.mysrv.cloud/mobile)
We would like to thank our community member "Hansen" for this 1 line setup